Top Fruit Slot Machine Games – How to Play on Real Money Fruit Machines?
Few things are as associated with slot games than fruit. In fact, fruit symbols have been a part of the slot world since the beginning. When the first mechanical slots arrived way back in the late 1800s, fruits were chosen as the symbols for those trail-blazing machines. A lot has happened since then and online slots are not popular amongst gamblers. So, what are the top fruit slot machine games?
In this guide, you can read about the top fruit slot machine games available at online casinos, and how to play fruit machines.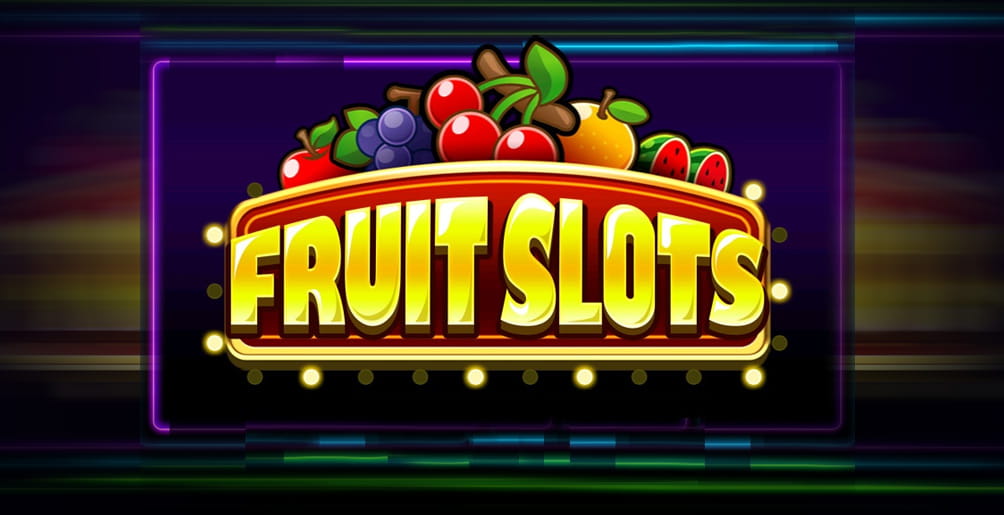 As mentioned, fruits have been used as reel symbols on games since the invention of the slot machine. Back in those days, it was illegal to bet for real money. To overcome this, people would play slots for actual fruit gum pieces. When they made a win, they could redeem it for fruit sweets in the shop or bar where the slot was located.
Because people played for fruit sweets, it was logical that slot manufacturers used relevant fruit symbols for winning combinations. As slot games evolved and real-money wagers because possible, the fruit symbols had become synonymous with games as were kept.
Over the decades, slot games changed, and manufacturers embraced other themes and genres. However, fruit symbols remained the most popular. Fruit machines were usually the best slots available and are the most iconic version of a slot machine. So much so, even non-slot players recognize the classic fruit machine symbols:
Melons
Bars
Lucky Sevens
Cherries
Oranges
Bananas
Apples
Grapes
Watermelons
The cherry symbol is probably the most famous and is well-known amongst slot aficionados because you either love it or hate it. You'll certainly love it if a winning cherry combination lands as the payouts can be massive. However, you may be frustrated most the time because the cherry symbol is infamous for rarely landing in winning combos.
History of Fruit Slots
One of the reasons fruit slot machine became popular and remained popular is because they are easy to play. Even newcomers don't need much knowledge to know how to play on real money fruit machines. From the iconic original slots machines, fruit slots became the backbone of the slot industry in Las Vegas.
Throughout the last century and even today, many mechanical and video slots at brick and mortar casinos are fruit slots. Sometimes these games are called a "Fruity" or "Fruities" and are loved by high rollers and beginners alike. Certainly, if you're new to the world of slots, Fruities are a good place to start. This is true even with fruit machines online
One of the reasons why fruit-based online slots are excellent for beginners is because they tend to be back-to-basics games. They have classic configurations, such as 3 or 5 reels across 3 or 4 rows. Pay tables are also very easy to understand because bonus games and features are not common on fruities.
Top Fruit Slot Machine Games Online
Most of the largest online slot game developers have at least one fruit slot machine on their roster. In fact, most companies like Microgaming, NetEnt, and Evolution have more than one fruity available.
Developers recognize how iconic the fruit machine is and want to replicate the classic slot vibe online. Of course, these companies also know slot players love fruities and are more likely to play these types of games.
There are numerous fruit slot games available at online casinos in the UK where you can learn how to play on real money fruit machines. Some of these games are a simple homage to mechanical Las Vegas fruities, while others have some unique modern twists. In the list below, you will read about some of the top fruit slot machine games currently available.
Go Bananas (RTP: 96.90%)
Get ready to go wild, get ready to have fun, get ready to Go Bananas! Net Entertainment (NetEnt) is at its quirky and colourful best with this winning online slot. The Swedish developer has created some classic online slots, and its software is brilliant and underpinning a wide variety of video slots.
As the player on Go Bananas, you will be plunged into the brilliant green of the jungle, which will stay with you as the background of the game. To accompany the theme, NetEnt delivers plenty of ambient sounds that fit with the theme, such as bird songs, wild animal calls, and bugs. Taking the jungle idea all the way, the online slot reels are lodged in a wooden treehouse, which has a giant Silverback Gorilla and monkeys inside.
For Go Bananas! NetEnt has used a 5 reels (with three rows) across 20 pay lines configuration. The game gets an excellent bonus game and added features.
Playing the base game, the most you can win without any bonuses is 700 coins. If you are lucky enough to trigger the Wild Monkeys, the maximum possible payout is 140,000 coins. As usual, Net Entertainment is delivering a high RTP of 96.9%, so there are certainly plenty of wins to be had for online slot fans.
Ape Symbols: if you get an ape symbol, prepare to celebrate as you have triggered a wild icon. We will discuss this below as it is the core feature of Go Bananas and a unique take on the online slot wild gameplay model.
Golden Banana: The golden banana symbol is the proper wild on the game, but only comes into play when activated by the ape wild symbols.
Bonuses and Features
NetEnt's Go Bananas triggers all kinds of winning combinations from the base game symbols on the reels. However, what you really want to see when hunting for the Gorilla's treasure are apes and the more the merrier!
As mentioned above, these apes serve as the Wild symbol on the online slot game. On Go Bananas, these are your best friends and the more of them you see, the more you can potentially win. We file the wild bonus game under "quirky" and "unique".
This game is completely different from what we see on other online slot titles. There is no single wild symbol, but instead, there are five of them. Each is represented by a member of the primate family, so you will know a wild when you see one. Just in case you are not sure, the symbols will literally go wild, by holding up a banana.
As the wild symbol behaves traditionally by replacing any current reel symbol to make winning combos, more than one can mean big business. Importantly, the monkey will replace symbols to make the highest winning combination on that bet line.
Wild Orangutan – if you see this guy, he will turn four symbols wild in a square pattern.
Regal Gorilla – turns five symbols wild in an X pattern. This symbol is limited to reels 2, 3, and 4.
Wild Baboon – with this wild, three symbols will turn wild in a vertical line pattern.
Wild Langur Monkey – Turns three horizontal symbols wild. He is recognizable by a grey face and white beard.
Tarsier – The smallest primate of the gang, the Tarsier turns two symbols wild in a horizontal or vertical pattern.
Fruit Shop (RTP 96.8%)
As mentioned, NetEnt has taken fruity inspiration before, most notably with the excellent Fruit Case online slot. However, while both games borrow from the same idea, they are quite different. Fruit Case is cartoony and larger than life, a quirky online slot that delivers excellent gameplay and big wins.
Luckily, big wins and fun times are also to be had on Fruit Shop, but NetEnt has gone for a cleaner, almost serious look.
Having a more serious look is certainly not a complaint. That's what's amazing about online slots, they can come in all colours, shapes, and sizes. NetEnt is one of the best developers at exploring this variety. While Fruit Case explores the bizarre, Fruit Shop takes its fruity inspiration and almost takes us back to the days of classic slots.
NetEnt has opted for a 5 reel, 15 pay line configuration for this online slot. This is a fairly standard setup, so all gamers should be able to just jump straight into Fruit Shop and get underway. While the game is pretty simple, the free spins round is a winner that ignited celebrations whenever we triggered it (more on that later). Really, it's the energetic pace of Fruit Shop which will keep you coming back for more!
Fruit Symbols: Of course, a game themed after fruits better have some of our juicy friends. In Fruit Shop, you will see beautifully rendered and colourful cherries, a juicy watermelon, bright oranges, and a lemon.
Wild: If you land the Fruit Shop game logo, then you have just received a wild. As usual, this will replace another symbol to help make winning combinations. When this happens, you will get a 2x multiplier. The game shows you this by changing the game logo symbol to an X2 symbol.
Bonuses and Features As mentioned, Fruit Shop is a simple game that is not stocked with loads of bonuses. However, it does have a Free Spins feature, and it is one of the best. There are no scatter symbols on the online slot as the free spins game is triggered in another way.
You earn free spins by forming winning combinations of fruit icons, with different fruits offering different spin values. It is worth pointing out that the Wild multiplier increases from 2x to 4x during a free spins round.
The base game can open 1 to 5 free spins when triggered at a minimum level. Ok, we get it, 1 to 5 free spins are hardly anything to shout about. However, we want to point out two things. Firstly, the number of free spins you get will depend on which fruit triggered the bonus. Secondly, Fruit Shop triggers the free spins round for fun, it happens so frequently that the 1 to 5 spin base is rarely the end.
Each fruit can hand out free spins during base play as follows:
Watermelon – 3, 4 or 5 on a pay line wins 1, 2 or 5 free spins
Orange – 3, 4 or 5 on a pay line wins 1, 2 or 5 free spins
Lemon – 3, 4 or 5 on a pay line wins 1, 2 or 5 free spins
Plum – 3, 4 or 5 on a pay line wins 1, 2 or 5 free spins
Cherry – 2, 3, 4 or 5 on a pay line wins 1, 1, 2 or 5 free spins.
All wins during a free spin are multiplied by 2 and can be further increased with the wild. The top prize for hitting 5 symbols is lucrative and as mentioned the bonus hits so frequently that you will spend a lot of time with the free spins game.
BerryBurst (RTP 96.23%)
NetEnt's BerryBurst MAX is an online fruit slot machine with a difference. It has NetEnt's usual splash of high-quality style and excellent features wrapped around some traditional fruit slot fun. It is based on the regular BerryBurst slot but has some changes to make it go MAX. The main tweak is the volatility as BerryBurst MAX is more likely to land wins than its regular sibling.
On this fruit machines online slot game, NetEnt has used its cluster pays feature. Players must have clusters of 5 symbols minimum to trigger wins. However, the good news is these clusters can land vertically or horizontally.
There are two Wild symbols on BerryBurst MAX. The first is a regular Wild that you will replace other symbols on the reels to help form winning lines. If 6 or more Wilds land in a cluster, they substitute symbols located on one side of the cluster.
If you see the Ice Cube Wild, this is the Expanding Wild symbol of this fruit slot machine. Once it lands, the Ice Cube symbol expands across the whole reel and remain locked for an additional spin. If another Ice Cube lands, you get another spin. This can happen up to 5x and lead to a 6000x multiplier on your wager.
Wild Cherries (RTP 96%)
Wild Cherries uses a classic fruit machines configuration of 5 reels and 20 pay lines. Created by Booming Games software, the game has a traditional fruity theme by has been retouched for the modern online video slot era. Indeed, the slick 3D graphics really stand out thanks to the excellent animations and efficient performance.
Booming Games has really been inspired by the classic fruit machines as Wild Cherries as a stripped-down and back to basics gameplay element. As you may guess, Cherries act as the Wild symbol for this online slot and will substitute all other symbols on a pay line to help form winning combinations. The only exception is the Scatter symbol.
The Wild symbol will also contribute to wins on its own and comes with a 1x or 2x multiplier. During the Free Spins bonus, the Cherries symbol ups the multiplier to 3x or 4x.
Speaking of Free Spins, the bonus can be triggered by the Lemon Scatter symbol. If you see 3 or more Lemons on an active pay line, you will trigger the Free Spins bonus. Here you will receive 10 extra spins and you can re-trigger for more free spins.
Wild Cherries allows players to gamble their wager before entering the Free Spins bonus.
Scary Fruits (RTP 94.26%)
Scary Fruits keeps a traditional online fruit slots configuration with 5 reels and 20 pay lines, but it introduces a twist on the fruit slot theme. As the name suggests, this game is steeped in horror. Don't worry, the Scary Fruits are actually quirky cartoons styled on famous horror characters. World Match software has designed a beautiful slot game with some wonderful graphics that bring the Scary Fruits to life.
If you see an undead Zombie symbol, this will act as your Wild and replace any other symbols to form wins. The Wild will not replace Scatter symbols, which is a Grave symbol. When this lands 3 or more times anywhere on the reels you will be whisked into the Free Spins bonus.
Scary Fruits will provide 10 free spins and allow Wilds to be active during extra spins. However, the Free Spins bonus cannot be re-triggered.
The bonus game on this online slot is excellent and is triggered by 3 Eyeball Bonus symbols anywhere on the reels. In this game, you have to collect all scary eye symbols, which each have a different colour. Your win will be based on how many eyes you collect, from 40 to 1000.
Scary Fruits is a lot of fun, but it does have a relatively low RTP. If you are learning how to win on fruit machines, this may not be the best game.
Fruit Zen Slot (RTP 95.96%)
Betsoft's Fruit Zen is a simple slot game that is ideal for practising how to play fruit machines. It has 5 reels and 10 pay lines and borrows heavily from traditional fruit slot machine games. Reels are not visible, allowing you to see the beautifully rendered background showing the ocean during sunset.
Simplicity is the name of the game as this online slot feels efficient and back to basics. However, it is also a lot of fun, easy to play, and can generate big wins.
If you see the Fruit Zen logo, it acts as the Wild and will replace any other to create winning combinations. Furthermore, this is an Expanding Wild and will feel the reel when it drops. Of course, this means you have a better chance of generating wins across the pay line.
If the Fruit Zen logo arrives on the second, third, or fourth reel, you'll be rewarded with a free spin. If Wild symbols continue to land, free spins are re-triggered.
Cash Fruits Plus (RTP 95.72%)
Game developer Merkur has created a free online fruit machines game that can also be played for real money. As the name suggests, this is a beefed-up version of the regular Cash Fruits online slot. It's all in the "Plusness" of the game, which allows bonuses up to £10,000.
Cash Fruits Plus has 5 reels and 5 lines and some nice bonus features. While there is no Wild symbol, the Scatter symbol can help you get some big wins. It is a Golden Star that can generate rewards if you land 3, 4, or five symbols.
On the Cash Fruits Plus free online fruit machines game, the 7 is the most important symbol. If you bet the maximum wager and hit a winning line of five 7 symbols across any pay line, you will claim the 10,000-coin jackpot.
There's a gamble feature on Cash Fruits Plus that lets you play one of two gamble games whenever you win at least 0.05:
In the Card Gamble game, you must attempt to guess whether a card is black or red.
For the Ladder Gamble game, you click the play button to move up stairs with increasing cash prizes. Be careful, you could fall off!
Fresh Fruits (RTP 96%)
When Endorphina decided to develop a homage to fruit machines online, the company came up with Fresh Fruits. Simple, elegant, and easy to love, this online fruity is perfect for beginners to the slot world and for high rollers who want an efficient game experience. If you want to know how to beat fruit machines, this is a good place to start.
Newcomers will be able to jump into the game because the settings are easy to understand and navigate to. Fresh Fruits has five reels and bucks the traditional trend of fruities with 40 pay lines. Most fruit-based online slots have a maximum of 20 pay lines and in fact, Endorphina almost always uses the 10 pay line configuration.
Of course, the benefit of more pay lines is having more control over your wagering. You can play it slow and play with a limited amount of pay lines or activate them all and be a high roller playing for higher stakes. This freedom in gameplay is what makes Fresh Fruits an excellent choice for beginners and experienced players alike.
Fresh Fruits does not stray too far away from the traditional fruit slot machines template that people know and love. However, Endorphina has updated the look and feel of fruit symbols for the modern video clot era.
Strawberry, Apple, Lemon, and Grape symbols are the basic icons and the lowest payouts according to the Pay Table. If you hit three or more across an active pay line you will have a win. It's the same story with the Coconut and Watermelon symbols, although they pay out a little more coin.
In terms of standard symbols, you'll want to see winning Bell or purple 7 combos. If you see a double Golden Star symbol, this is the Scatter symbol for the Fresh Fruits online slot. If you land three, four, or five of these symbols on an active pay line, you can score some large wins. Importantly, the only way to trigger the game's jackpot is to land 5 Scatter symbols.
Fresh Fruits also has a Wild symbol, which is depicted literally by the word "Wild". That's easy. This symbol will replace any other apart from the Scatter to help form winning combinations.
Why are Fruit Slots Popular?
Fruit slot machine games have been popular for over a century and continue to be loved by slot fans. However, why did these games remain popular during the era of sophisticated 3D online slots? Some of the reasons why the popularity of fruit machines endures include:
Fruities are easy to understand and learn. Most people recognize the classic symbols and can learn how to win on fruit machines.
Many online fruit slots have good RTP percentages and volatility.
The simplicity of the games makes them easy to play.
Versatility has meant all types of players love fruity slots, including beginners and experienced gamers.
Slick and efficient game design means most online fruit slots just look good.
As you can see, fruit slots are universally admired for being simple to play without compromising on fun. Even people who don't play online slots know what a fruit machine and want to play fruit machines online. For these casual players, free online fruit machines with an option for real-money games are an introduction to the world of slots.
Throw in generous RTPs, the ability to play for free or with low bets, and a traditional style that makes them easy to learn, it's clear why fruit slot machines remain so popular. That does not mean high rollers and slot aficionados are left out. For people who like to spend big on slots, fruities are still a good choice.
How to Play Fruit Machines
Even if you take a high concept 3D online slot and compare it with the first classic slots developed in the 19th century, there are more similarities than differences. Sure, the differences in style, features, and delivery are vast, but at the core, the games are the same. You have reels, you spin them, and you wait to see if you land a winning combination.
When playing an online fruit slot, you decide how much you're willing to bet, place a wager, and press the spin button. Online fruit machines are loved because they stick closest to the basic gameplay elements that made slots one of the world's most loved games. You can't argue with 130 years of history!
While the gameplay elements of slots may have stayed similar, how you play them has dramatically changed. You no longer need to go to a physical location thanks to the internet. You can play world-class online slots from the comfort of your sofa at home. As online casinos embrace mobile technology, you can even play slots from anywhere and at any time.
What You Need to Know About Online Fruit Machines
As mentioned, fruit slot games are very popular amongst beginners. These newcomers to the online slot world want to learn how to play fruit machines and how to beat fruit machines. However, many people have misconceptions about online slots in general. Certainly, there is a lot of misinformation about the slot market.
If you're a beginner, busting some myths can help you as you learn how to play fruit machines.
Slots work in cycles so won't always pay out: Maybe the most frequent misconception is that online slots work in cycles imposed by the developer or online casino. In other words, the slot goes through a cycle of landing wins and will then not provide wins for a determined time. This is not true because all reputable slot games are random.
Online slot developers use a Random Number Generator (RNG), which means every single spin could be a win or a loss. It's all about luck folks.
Explainer – RNG technology means every spin is random, which is why you can go on winning streaks and losing streaks. In theory, you could win 100 spins in succession or lose 100 spins in succession. The law of averages means this rarely happens, but it's not impossible.
If the slot has recently paid out a big win it won't pay out another for some time: If you play fruit slot machine and hit a big win, you should walk away from that game because it is programmed to not payout again. That's not the case because the RNG technology means each spin is random. It's also worth noting that the online slot game does not have physical money. When you win, you need to redeem winnings from the online casino or slot developer.
Explainer – If you land a big win on an online slot, it is just as likely to trigger the same win on your next spin as it is to roll a loss. There are no pre-determined factors that decided when a slot pays out or how much it pays out other than landing winning combinations.
Don't use the Autoplay feature – Most online slot games have what's known as an Autoplay setting, which lets you set the slot to spin for you. This can be customized over a set of spins, such as 1, 10, or more. One myth in the online casino realm suggests using the autoplay button will not trigger big wins. Again, the Random Number Generator means this is impossible and you're just as likely to win big with Autoplay than without.
Explainer – Autoplay does not have less or more chance of triggering a win and does not limit how much you can win. It is worth noting Autoplay features are manual and can be turned off.
Understanding the Basic of Online Slots
If you're coming to fruit machines as a beginner, you may want to know how to bear fruit machines and how to win fruit machines. Well, there is no definitive answer because all online slots are random. However, having a base set of knowledge about online slots can ensure you have the best experience and play within your financial means.
House Edge
Nothing is more famous in the casino industry that the "house always wins". It is such a simple truth that people who are not familiar with casinos know this is the case. What this basically means is casinos slightly skew the likelihood of you losing in their favour. Remember, casinos are out to make money.
The house edge defines how likely you are to win a game at an online casino. House edge will differ from casino to casino and even from slot to slot. Fruit machines and other slot games have two methods for deciding how likely you are to win, RTP and volatility. Below you can read about both these mathematical tools and understand how games calculate their house edge.
RTP (Return to Player)
RTP is used by online slot developers (and indeed land-based games) to tell you how often a game will land wins if you play long enough. It is the most used method for assessing house edge on an individual online slot.
Explainer – If your slot game as a Return to Play percentage of 95% and you spend £100,000 over a period of years, you will win £95,000 back. Not bad, but it's worth noting you will also lose £5,000 and eventually be down money. That £5,000 is the profit the casino makes… the house edge.
Of course, if you only play for a day, spend £100 and win £10,000 before walking away, you're beaten the house edge. Needless to say, that does not happen often, and most people don't win jackpots or major prizes. Furthermore, most people will play slots over many years.
That's why online slot developers make their RTP calculations over vast sample sizes. In fact, even £100,000 is too low to form these calculations. The defining point of the house edge is if you play long enough, the casino will eventually make a profit from you. This could happen every day if you lose more than you win (which is the most common scenario).
Because of the specifics of Return to Play, online slots with the highest RTP are the best. You should be looking at games over 95%, with some of the best RTP slots moving more towards 96.5% and over. If you are a high roller willing to assume more risk, you can opt for lower RTP games that have under 95%.
Volatility/Variance
Volatility is another mathematical solution to help decide the house edge. It is more abstract than RTP because it assesses the safest bet against the riskiest bet:
Fruit machines online with high volatility are for players who want to take more risk and bet more money per spin. Slot games with higher volatility rates will pay out bigger wins but won't land winning combinations as often. It's a risk and reward assessment of an online slot.
Low volatility slots allow you to make safer bets and pick up wins more frequently. However, for this compromise, you won't land big wins as often. Spend less money but win less money too.
Medium volatility games land somewhere in the middle and are arguably the online slots you should be looking for.
You're Ready to Play Fruit Machines Online
Armed with all the information above, you know the best online fruit machines, and understand how to make the most from these popular online slots. Whether you're betting for fun, a beginner, or a professional high roller, these games offer something to you. Remember, it's all about having fun and enjoying the experience.
FAQ
Are free online fruit machines available to play?
Yes, most online slots are available as "play for free" or "play for fun" as online casinos. Whenever a game is not free to play, the casino will make this clear. Playing for free is ideal for practice, but the real fun of these games comes when you bet safely.
How to win on fruit machines?
There's no guaranteed answer for winning on any slot game. All online slots are random, which means you are just as likely to win on a spin as you are to lose. Understanding pay tables can help you to know when you have winning combinations but won't provide you with a golden ticket to success.
Why are online fruit machine slots popular?
Fruit symbols were used on the first-ever physical slot machines and later became a mainstay at land-based casinos. Fruit machines are classics of the industry and online slots have updated the concept by adding modern features and graphics. So, now that you are well aware of the best fruit slots, why stop? Get yourself set and enjoy the thrills these slot games can have you.
Our Most Popular Slots Articles