Online Casino Slots
Slots have been in existence for over 100 years and in the last two decades, it has enjoyed an online presence with about seventy percent of online games been slots. This tells a lot about the popularity of the game as it has had rapid growth in the online community of games. Owing to constant upgrades in the design and appearance of slot machines. The fun experience of online casino is one of the major boosts it enjoys. Gamblers that play online slots are much more due to the ease, flexibility and rewarding bonuses of the game. They are of various types and levels to ensure the satisfaction of all it's players with various budget cuts. From the very exquisite roller slots with odds of making you a millionaire in minutes, to the high bonus penny slots where you can bet till you have your fill, turning over your earnings to have a taste of the other exquisite games at your pleasure.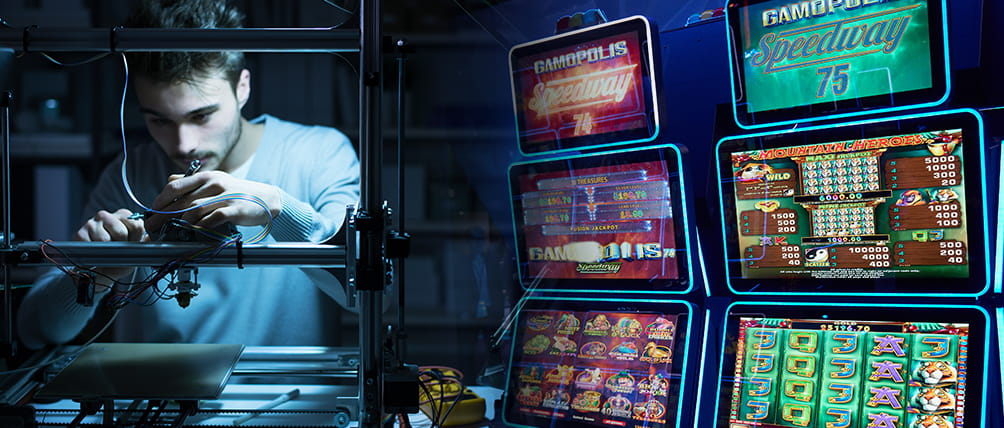 Generally, online games are ranked based on their service reliability, customer care services, safety, bonuses, and rewards.
How do online slots work?
At this point, I will establish some facts on the background knowledge above. You must have come across a version of the game of slot. Be it online, or the timeless slot machines, maybe in a movie, local casino, or on the internet. You will notice they both still look similar. Well, you are right to a point they mainly are made up of three to five sets of spinning reels that come to a stop reveling your wins or losses. The distinguishing characteristic apart from the obvious fact that online slots are internet-based and the other is not, is that the local slot machines do not have modern features like expanding wilds and automated bonus rounds. In functionality, they all work the same.
Winnings are determined by the randomness of online slot plays. In reality, even the simplest of online slots is a mixture of complicated things that work together to ensure complete randomness and unpredictability, meaning players can be safe in the knowledge that they really have as much chance of winning as anyone else. Licensed casino game providers currently use RNG software that is governed by online gambling authorities to assess the randomness of their results.
So what is RNG and how does it work?
Okay, in the back-end of every single online slot, there's software that constantly selects random numbers. The RNG generates thousands of numbers every second, which is always between the range of 0 and 4 billion (approximately). Each of these numbers will be connected to a different result on the reels for each spin and the number produced at the exact moment you click spin will be the resulting outcome.
This is how a typical online slot operates back-end;
Players are pressing turn and a random number is picked.
The mathematical module in the game software translates the number and indicates where the reels will end.
Those reels end where they should be, and the game measures the effect of the spin.
The player will then be informed of the result.
How do slots work?
The basics of slots aren't much different from how they've been in the way they work. A player is making his wager, spinning the wheels and waiting for the reels to end until they see if they revel a win. To know if a player wins, the reels will stop in a way that a line of the same symbols is in view. The rarer the mark, of course, the more a player gets to win.
How do slot machines work?
A standard slot machine has a side lever and a front push button to start turning the carriages. In the first models, the currency detector was included which can detect and authenticate the inserted money. The aim of the game is to play simply-players will match symbols or items on the bobbles to get the prizes. The machine has reels, and there are typical but colorful symbols on the reels that have to fit. Some of the common symbols often included in the classic slot machines are fruits, letters, and forms such as bells, hearts, and diamond. With the advent of new technology, artificial reels replaced the mechanical reels and these are projected on a video screen. A more colorful set of symbols and images is used for the modern reels, and these have been supplemented by engaging sound effects. The outcome is an exciting casino game involving fundamental gameplay. Slot machines became popular thanks to their fun and colorful nature and easy gameplay.
Busting myths on slots
Slots function in wins and loss cycles: Completely untrue because each and every spin is different from each other. Winning from five spins in a row is just as likely as losing out from five spins in a row. You could win two big payouts in a row or go 10 spins with absolutely no win. You're going to enjoy good or bad streaks, of course, but again, it's just down to being lucky with the complete randomness RNG provides.
Using autoplay for your spins always pays out less: Some people think machines will take advantage of a player that doesn't look at the screen and leave the slot to spin by itself for some time and in the end reward them with fewer wins. It is really not a big deal since both autoplay spins and manual spins both work with the same math. Gambling regulators also check the RNGs in casinos and on slots to make sure things like this are not possible. Those are just three of many misunderstandings about how slots and their RNG work but there's a lot more to it. Some people seem to be unable to accept that computer software is equal, but we can assure you that online slots are perfectly random.
Slots will pay big, and then not pay big again until their losses have been recovered. Although this theory may have had roots for older slot machines in casinos that no longer had enough money available to payout, this is certainly not the case for online slots that do not pay out directly to the player. well, what people majorly call myth about physical machines is just that, where a player has won on an empty machine due to insufficient funds in the machine, him/her is being directed to the casino just to reimburse them.
Our Most Popular Slots Articles