Low Variance Slots
Volatility and variance are two words often used to describe online slots. In fact, the two words mean exactly the same thing.
Volatility or variance is a ratio of size to the frequency of rewards for a slot. The greater the volatility, the more the player can win and the more he can lose, as it represents a greater risk.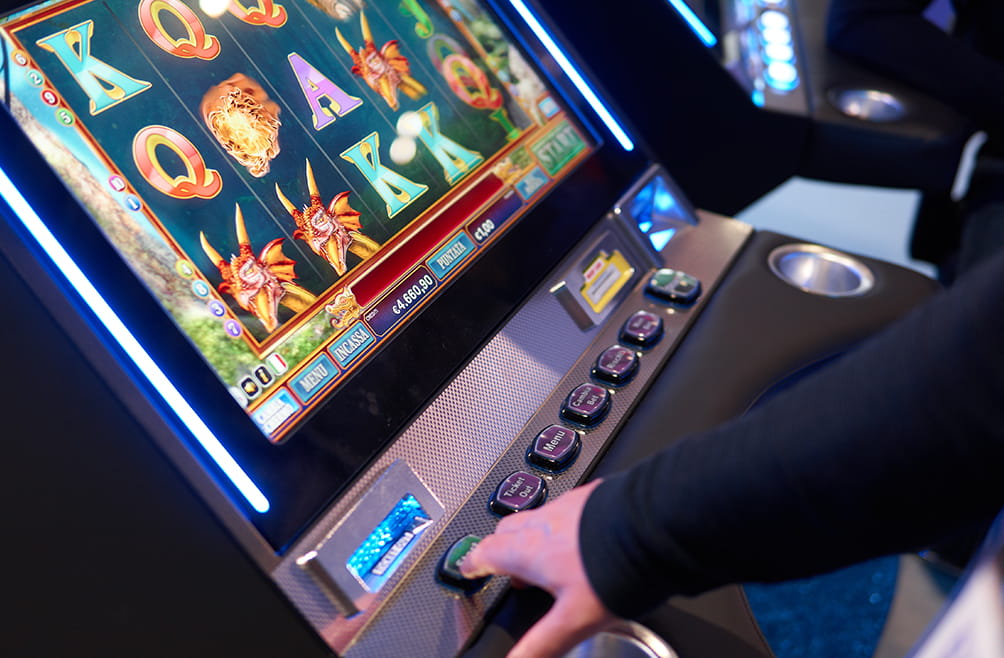 Low variance online slots are sometimes considered a better option for newbies with lower budgets, who don't feel like risking too much.
In online casinos, the hit frequency is the term used to describe how often a slot machine will land on a winning combination. In general, slot machines with the highest success rate allow the player to win more often, however, in smaller amounts (what is also known as a low volatility slot).
How to choose the best low variance online slots?
The first step in mastering this type of game is to understand what are the best online slots with low variance, also known as low variance slots. That is, which slots give the most return in relation to the value of the bets placed.
RTP (return to player)
The Return to Player is a percentage measure that tells you how much win is defined for the slot. A 95% RTP means that the average amount a player receives is 0,95€ cents for every 1€ invested. This fee does not apply to one player, but to all players who bet on the slot machine, so RTP is called a theoretical RTP, as it pays 0.95€ in different moves for different players.
But after all, what does that mean?
The repayment rate (also called the payout ratio) is the rate obtained by dividing the money won by the money wagered, in a perspective of long-term probability.
It is important to note that the RTP of a slot game is generally between 92 and 99%.
The opposite value of RTP is the house margin. This margin is the difference between the total percentage (100%) and the repayment rate.
For example, if the RTP is 95%, then the house margin will be 5% (100% – 95% = 5%).
So, the higher the slot's RTP, the greater your chance of winning or winning more Free Spins.
This is because the margin of the house is smaller and smaller the higher the RTP. That is, the advantage passes to you!
Variance
Another aspect to be aware of is knowing the variance of a slot. Also called volatility, this feature determines how quickly your bankroll varies as a result of the prizes you win. Slots with low variance is what you're looking for.
You can hit multiple winning combinations and win different multiples of your bet. For this reason, it is not that easy to describe the variance of a slot just in a number, and game providers only use vague expressions like "low", "medium" or "high" to describe the variance of their slots.
The variance of the game has a significant impact on your chances of leaving the casino as a winner. The general rule is "The greater the variance, the better":
The first reason is that in a game of high variance it is much easier to win a satisfactory prize in one round of the game.
The second reason is that as more rounds end with losses, you don't bet much of your previous winnings (which has a negative impact on your betting system's RTP). In other words, you lose faster.
The third reason is that you can win a higher multiple in relation to your bet and therefore you can bet less and win the same amount. Again, this reduces the total amount of your bets and consequently limits your losses in the long run.
To clarify, let's assume a game without variance and with a 99% RTP. In this game, a 1€ bet would return 0.99€. The outcome of each round would have been previously determined and it would be impossible to make any gains in this game. No one would surely like this game and this situation illustrates how a high RTP is not the only relevant factor.
If the variance is low:
You often win prizes of the average value (between 10€ to 50€)
If the variance is high:
You win less often, but when you win, you win big (between 80€ and 100€)! Thus, gradual losses are replenished, sporadically, by large prizes.
It is important once more to remember that the greater the variance, the better! This is because:
It's easier to win a big prize in one round;
Since many rounds end with losses, you don't bet as much;
Since the multiples are higher, you can bet less and win the same as if you bet more;
If you analyze the RTP and the variance of a slot, you can choose more securely which slots game that favors you the most.
In addition, it is necessary to evaluate some other factors, such as:
Jackpot Value
Type of slot you are playing
If there are special symbols
If the machine has 3, 4 or 5 rollers
Stake
The increased odds of winning in low variance slot games mean lower payouts, but players who are not looking to place big bets will find these slot games much more appealing. Classic reel slots are an ideal example of a low variance game, as they require low bets and pay in small, regular amounts.
Those who play for short periods of time also prefer the best low variance slots games. The maximum possible percentage that can be won is never large, which is why the winnings must be managed before players end up losing everything. The bonus is that it takes a lot longer to lose large amounts with low variance slot games than with high volatility games.
Best low variance slots games:
Now that you know what a slot's RTP and Variance are, it's easier to navigate a large number of slots that exist in online casinos. All of the factors we discussed earlier are essential for analyzing which slots you want to play, and which are the best. Best low variance slots allow you to maximize your earnings.
Book of Immortals by iSoftBet
iSoftBet launched in March 2019, the Book of Immortals™. This type of low variance slots game features Gods and Goddesses directly from Ancient Egypt, who wish to be combined and to distribute prizes to players! Recently the game is no longer exclusive to an operator, and now any casino can have access to this fascinating game with beautiful design, vivid colors and mythological characters. With its fearsome characters and captivating graphics, Book of Immortals is taking good positions in online casinos where iSoftBet has deals.
Book of Immortals™ slot features:
This 3-line x 5-reel, 10-pay line slot features classic characters from Egyptian mythology, such as the dreaded God of the Dead, Anubis, as well as a collection of fearsome Gods and Goddesses from Egypt's fabulous past.
The symbols of lesser value, as usual, are the cards in the deck (A, K, Q, J, 10), followed by 4 different Gods with different values, with Anubis, in blue clothes, the most valuable symbol among the Wild slot Book of Immortals symbol
The lucky scarab symbol, covered with hieroglyphs, acts as a Wild and Scatter symbol as well and can activate Free Spins mode if three or more symbols of these beetles combine on the reels simultaneously. This Scatter symbol can give the player a bonus of up to 200x the stake each time it appears.
During Free Spins a special symbol is chosen, and if enough of them reach the reels, they expand to form wins on all 10 lines, even on non-adjacent rolls, and a new special symbol will also be triggered.
To increase the challenge, any God symbols chosen as the special symbol will become immortal – meaning that they can pay as symbols that expand throughout the free spins round, presenting players with the potential to leave with some cash prizes amazing!
With special attention to a unique feature of this slot, Scarab Swap. In any round, the player can achieve this feature. And what will happen? A swarm of scarab beetles will fly by the symbols and can land on up to 10 different symbols, transforming them to form a new and better-winning combination!
Min/max bet, jackpot, RTP and volatility:
You can start betting with a minimum of 0.10€ on Book of Immortals™, and a maximum of 10€ for each time you spin the slot! This iSoftBet production has a 96.31% RTP and low to high volatility. It does not have a progressive jackpot accumulation, but it can pay good amounts to its players, due to its volatility.
Graphics and sounds from the Book of Immortals™ slot:
The theme may be old, but the design is current, with a somewhat futuristic characteristic in its symbols, this game has several features that benefit its players. The sound quality that makes the game experience even more exciting and challenging!
Our conclusion:
This slot is not surprising with the theme, because how many games have you seen involving Egyptian gods?! A bit! However, as a high-quality game from iSoftBet, Book of Immortals is also supported in landscape and portrait modes when running on mobile devices and has a wide range of currency and language options. It is an engaging game. When we started spinning the reels and seeing the profits from this slot, we were excited!
Starburst™ low variance slot analysis:
Slot launched in 2012 by software developer NetEnt, Starburst™ is a type of low variance slot games with a true cosmic visual and auditory experience that captivates slot game lovers! And … We are talking about one of the most popular slots in online casinos around the world! Starburst™ is reminiscent of nostalgic arcade games, where it was necessary to combine at least three identical symbols to advance through the different levels. Here, the symbols are represented by different shiny gems, of various colors.
Starburst™ slot features:
This slot launched in 2012 is one of the most popular in the gaming market. With a jackpot of x2,500, the slot contains the Win Both Ways, ReSpins, Stacked symbols, and the special Wild Starburst feature.
Starburst™ is a slot consisting of 5 reels on 3 lines and with 10 pay lines. The Win Both Ways feature makes this slot perhaps even more attractive than a slot with 20 pay lines, as you can win the prize with combinations starting either from left to right or from right to left.
Starburst™ also has a special element, the Wild Starburst, which is shaped like a colored star and is expandable. This symbol means that when stopping the slot on rollers 2, 3 or 4, it expands to fill all 3 column positions, thus maintaining up to 3 additional rounds. These rounds are free!
Min / max bet, jackpot, RTP and Starburst slot volatility:
This slot has a minimum bet of 10 cents (0.10€) and a maximum of 100€. It has low volatility and an RTP of 96.09%.
Although the prizes you can win with Starburst™ are not as high as those of other progressive slots, the best thing is that reaching them is simpler and more frequent, reaching sums of up to 50,000€.
Starburst™ slot graphics and sound effects:
By the slogan of this slot "less is more", we can understand its visual and sound part. This retro-looking slot has a bright color design, bursts of light, flashing text, sounds with a "spatial" feel; but always preserving simplicity in detail.
Vibrantly colored sparkling gems, diamonds, and other brilliant stones in purple, blue and orange colors are the lowest paying icons and green and yellow jewelry pay the most. The whole game is set against a bright and cheerful purple background with space dance music theme, which is quite basic, but very suitable for this type of game.
Free Spins in the Starburst™ slot:
The free spins in this slot will take you to outer space where the most valuable stars in the galaxy are located. This propulsion of free spins at maximum speed is activated when one of the Wild symbols appears again on one of the 2, 3 or 4 reels.
What is really interesting is that if the symbol reappears during the extra spin spins, you will have new free and cumulative spins, with which your journey into space and the incredible profits will not stop!
Our conclusion:
We can say that if Starburst™ has been at the top of the most played slot games for so many years, surely their simple and fun design and its prizes are a very convincing attraction that players enjoy!
This slot is arguably a classic, and players love it. Better than that, is that the Starburst™ game is also available on the mobile platform for Android, iOS, and tablets, to play whenever and wherever you want.
Blood Suckers: A Vampiric Action Slot Analysis!
The Blood Suckers game another example of low variance slot games, was released by NetEnt in 2009, and it was no accident. In 2009, series and films about vampires were living in a golden age, with huge popularity among young people. Who has never heard of Twilight, right?
Fashions come and go, and vampire fever can also be considered a fad. But one thing is for sure, the Blood Suckers slot game hasn't gone out of style in all that time. This game is known to be one of the best RTP on the market today, which makes it a game that any online casino wants to have in its catalog.
Blood Suckers slot characteristics:
Blood Suckers has 25 pay lines, and with the common format between video slots: 3 lines x 5 reels. The symbols are, of course, very vampiric: garlic, bibles, crucifixes, stakes, flasks with hidden items, coffins and especially vampires, many vampires (blondes, brunettes, with long, short hair, whatever to think).
In Blood Suckers the scatter symbol is a young woman who has just been transformed into a vampire, her face perfectly describes this uncontrollable desire to drink blood. The wild symbol is the blonde girl being attacked by the vampire, and the bonus symbol is the stake and the X-shaped hammer in front of the coffin.
Wild symbols appear on all 5 reels, and if you get a combination of 5 wilds on a pay line, the player will win x300 the stake!
Blood Suckers slot features:
The bonus game takes you to a cold, dark burial room with 12 closed coffins. Three coffins are empty and the other nine are full of sleeping vampires. The goal is to take a coffin with a vampire and stab it with a wooden stake through the heart. A lot of blood will spread, and you will be awarded a bonus of up to 203x your bet. As long as you continue to choose coffins with vampires, you will continue to win, and if you choose the empty coffin, the bonus round will come to an end and give you the total amount of bonus earned on the screen.
Keep an eye for the Vampire Bride scatter symbol. For every three scatter symbols of the bride anywhere on the reels, you will activate the free spins round with 10 free spins and a 3x multiplier. If you get more scatters on the reels, the number of free spins will not increase, but you will win additional prizes along with 10 free spins. 4 vampire brides will give you an x25 cash prize, while 5 brides will help you win the x100 cash prize for your stake. You can activate free spins again a few times during the free spins feature.
Minimum bet, maximum bet, RTP and volatility:
In Blood Suckers, the minimum bet that can be placed is 0.25€ up to the total maximum bet of 50€. Volatility is considered average; with which Blood Suckers has a good payment frequency, of very high amounts, but the value of the payments is not large.
Although, as we just said, this slot game has a very generous payout, it can always increase your chances by getting additional bonuses.
The maximum jackpot you can get in that slot is up to 7,500x the value of the bet placed, while the free spins feature allows the player to win up to 900x the bet. It is worth mentioning again that the return to the Blood Suckers player is practically unbeatable at an incredible 98%.
Blood Suckers graphics and sound effects:
If you're a fan of horror stories and can't stop looking at the screen when it comes to vampires and damsels in distress, this slot game is made for you! This masterpiece will surprise you with its high-quality graphics and sounds. The whole game is scary and very funny.
Very diverse symbols and quality animation are found in Blood Suckers, which will not leave anyone indifferent and will keep your eyes open to see what is hidden behind each one.
Our conclusion about the Blood Suckers slot:
Okay, let's repeat – 98% return to the player! It just doesn't get any higher than that, so if you want some winnings, don't forget Blood Suckers. And if you have no problem with blood and all this scary theme, then you will get along with Blood Suckers! The gameplay is very simple, if not basic, but the graphics and special effects, as well as the winning possibilities, will definitely make this slot worth your time and money.
Slot machines are certainly one of the most popular attractions in indoor and online casinos. There are several reasons which include fun themes, massive winning opportunities and lots of bonus features, but as we all know, these games are made at a fast rate and make us greedy for money when no strategy is not used. It is important to develop a game plan that suits both your playing style and your budget to help you manage your losses and get more out of your winnings.
Our Most Popular Slots Articles