High Variance Slots Guide 2020 – Best High Variance Slots
For decades slot manufacturers and players have been discussing the variance of games, but in the realm of online slots, it has become more important. People especially enjoy playing high variance slots and players use the volatility or variance of a slot to decide its performance. For example, by knowing high variance online slots, gamers can manage their bankroll more efficiently.
In its simplest explanation, the variance of an online slot will inform you about how often you are statistically likely to make wins. Furthermore, the volatility will also detail what size of wins you're likely to claim.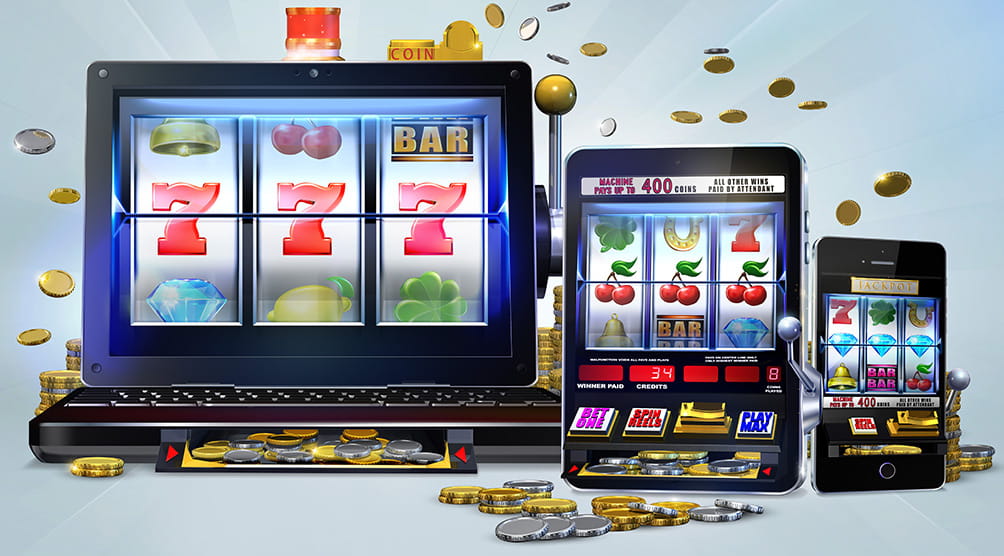 Top high variance slots are favored by experienced slot players. While these games won't trigger winning combinations frequently, when they do the wins are usually larger. In contrast, slots that deliver more frequent small wins are called low variance games. Many beginners and casual players may value a low variance slot because there's less risk and more excitement involved.
As noted, variance has been used as a measurement in land-based casinos for years, but it is arguably more accurate in the online space. Many regular slot players will research a game before they play it. Factors like Return to Player (RTP) remain an important factor, but increasingly the volatility or variance is more important.
Below you can read about high variance slots and which are the best high variance slots available today.
What are the Differences Between Variance and Volatility?
You may have noticed the use of variance and volatility in measuring how likely an online slot is to payout. When discussing online slots or researching online, you may see high variance online slots also called "high volatility online slots". Both are mostly the same, so when someone talks about variance or volatility, they are discussing the same thing.
However, it is worth pointing out variance is perhaps the most accurate because it is a statistical term. Other online casino games have been using variance measurements for decades, most notably poker. The variation works alongside the RTP to assess how wins can spread and vary even over the short term.
That's important because RTP data is gathered over a massive sample size and is not accurate over short-term measurement.
As for volatility, it is a word borrowed from the financial sector and shows how much top high variance slots typically land for wins. To make it easy, variance is something we know because it is calculated by the slot developer by using a Random Number Generator (RNG), whereas volatility is less measurable.
For the majority of this article, variance will be discussed because it is more important than volatility.
Measuring Online Slot Variance
While online slot developers don't like to disclose how they use their RNG software, you can make a rough calculation of the variance of a game on your own. To see if you are playing a high variance slots game, you will need to get spinning. You will also have to make a lot of spins, so let's hope you chose a game you enjoy playing!
In fact, you're looking at over 100 spins before you begin to get semi-accurate variance feedback. Of course, many online slots are playable for free, so if you are doing research these free versions are the place to be. During the spins, record when you land winning combinations and create a percentage average over the number of spins compared to wins.
High variance slots should land less wins over your 100+ spins but those winning combinations should result in larger payouts. Needless to say, you won't be getting accurate results, but you may land in the ballpark. Most online casino developers use sophisticated RNG software, so you will not be able to get your predictions 100%.
Another tip for finding high variance online slots is to check out the paytable of your chosen games. Specifically, look for the jackpot values and compare the highest jackpot wins with the max bet level offered by the game. You can also check to see the difference between 4 and 5 symbols combinations, which should be large. A good rule of thumb is wins being 40x to 50x the max bet will mean the slot has a medium to high variance.
If the gap between prizes is relatively small, this means the slot must pay out more frequently but with smaller wins.
Understanding RTP
As mentioned, RTP works in close correlation with the variance, although the latter is probably more important. Online slot developers and online casinos use the RTP percentage to explain how often a game triggers wins if you play for long enough. This is the best way for understanding what percentage of the house (the casino or developer) takes from players.
Yes, the house edge is a fact of life at online casinos. Whether it's roulette or online slots, the house always wins! Return to Player data shows you how often the house will win.
For example, imagine playing a game with a 95% RTP (towards the lower end) and you play the game for three years, spending £100,000 along the way. According to the RTP, the online slot will return £95,000 of that money back to you in the form of wins. The other £5,000, well, that's what the casino makes in profits… basically, you lose.
One of the problems with RTP is it needs a vast sample to make predictions. How many people spend £100,000 on a slot game? It is very possible to spend £100 on an online slot and walk away with the jackpot. In this case, you will beat the casino provided you don't return to play more. However, the point is eventually the casino will make a profit in normal situations, whether it takes two spins or 10,000.
Because of the unpredictability of RTP, dedicated online slot players now prefer to look at variance as a more accurate snapshot of a game's potential. High variance slots and high RTP's can sometimes go hand-in-hand.
High Variance Slots
Online casinos have a range of slot games across all variances, including high variance online slots. If you want to find the best high variance slots, you should check the leading online casinos in your country. As always, it's best practice for you to check that the casino has the necessary licensing and full regulatory compliance.
Slot development studios know that people love playing high variance slots where they can potentially risk more to win big. These same developers also know people love slots with high RTPs. That why leading companies like NetEnt, Microgaming, and NextGen have numerous top high variance slots that also have high RTPs.
When playing high variance slots, you are assuming a bigger risk in the hope you can trigger a large winning combination. This means you compromise your chance of picking up smaller frequent wins, but many players are willing to make the trade. High variance online slots will have a wider gap between regular wins and big wins, in terms of value and frequency.
One of the problems with high variance slots is you can go for a long time without seeing any win. Not just a few spins, but sometimes a whole session. Of course, this could get boring if you are stuck on a base game and not landing wins. That's why many high variation slots are some of the most dynamic and high-concept developers make.
Studios usually make high variance and high RTP slots with major productions including stellar visuals, animations, and even storylines. Because you may have to play a lot of spins to trigger that big win, you should use a decent-sized bankroll when playing the best high variance slots. Still, if you want any chance of beating the house edge and making a profit long term, high variance slots are the way to go.
Top High Variance Slots
Titan Storm (RTP: 97.10%, High variance)
Online slot developers can take inspiration from anywhere, but usually, the more fantastical and over the top a theme is, the better! That's because video slots rely on larger than life characters, an exciting storyline, and eye-popping visuals. Of course, offering superb gameplay and big wins is also helpful.
Created by NextGen, Titan Storm borrows heavily from Greek myths, specifically the Greek gods. Who hasn't heard of these amazing mythical beings sitting on Mount Olympus and controlling the world?
NextGen has moved away from the standard 5 reels, 10 pay lines video slot configuration. Yes, the company has retained the five reels, but has added 25 pay lines to Titan Storm and adopted the 243 ways to win model. This basically means there are 243 potential winning combinations in this slot game.
Wild Symbols: On the Titan Storm video slot, the Wild symbol is a white-bearded symbol, who is probably Zeus himself. It only drops on the central reels and will substitute any other symbol to help make winning combinations. The only exception is the scatter symbol.
Scatter Symbol: Speaking of which, the Scatter is represented by a temple symbol. It appears only on reels 2, 3 and 4. If you see three scatter symbols at the same time, you will receive a 50x multiplier.
Both the Wild and Scatters can trigger the free spins round, which will we discuss in the bonuses section below.
Free Spins: As mentioned, both the Scatter and Wild symbols can trigger the free spins feature on Titan Storm. So, the temple entrance or white-bearded symbols three times across reels 2, 3 and 4 will get you an instant 10 free spins of the reels. It is very possible to hit another three Scatter/Wilds during the free spins and re-trigger the round, bringing the total spins to 20.
During the free spins round, a 5x multiplier is added for any winning combinations. A five of a kind lock in the game is needed to trigger this multiplier, but it does drop during sessions with semi-regularity. Unfortunately, NextGen does not publish the return to player rate for the game, but we have found it to be medium to high variance.
In terms of wins, 5 times and 15 times an initial bet is a regular success, but patience is needed to score the big prizes. Arguably, it's easier to win by hitting three Wild symbols on a high-value symbol to grab 100 times your stake.
Ghost Pirates (RTP: 96.90%, High variance)
Net Entertainment (NetEnt) is famed in the online slot community for its compelling video slot games, which combine excellent visuals with slick gameplay and big prizes. The company has created numerous modern classics, but arguably the best game NetEnt has ever made is Ghost Pirates. This is a revolutionary online slot that brings arguably the best graphics we have ever seen on a slot and delivers a proper storyline, entertainment, and of course big wins.
In Ghost Pirates, there are 5 reels and 243 pay lines, with a minimum coin value of 1 per line and a max of 5 coins per line.
NetEnt also uses this system on the Twin Spin online slot, making this an exciting and fast-paced game to play. With 243 ways to win, you can choose how many full reels to play (Bet Level). Users start spins with the green circle button with arrows, or you can select the Max Bet button to select all five reels at your chosen coin value.
Ghost Pirate: If you see a ghost pirate symbol on the reels you have a Wild. As usual, this will replace any other symbol to help make winning combinations. This symbol only appears on reels 2 and 4. Uniquely, the wild symbol also replaces the scatter symbol, not a common feature on video slots.
Treasure Chest: In Ghost Pirates, the scatter symbol is a treasure chest, which can appear on any reel to make winning combinations. You will need at least three scatters from left to right reels (1 to 5). Any scatter winning combinations receive a 2x multiplier for three scatters, while four treasure chests bring a 20x multiplier and five scatters will see your initial wager multiplied by 50x.
Bonuses and Features
Expanding on the scatter symbols, they are also used to trigger the Free Spins game. Three or more treasure chest symbols running across five consecutive reels will open the Free Spins round. How many free spins you get will depend on how many scatters you received. So, 3 chests result in 15 free spins, 4 scatters offer 20 free spins, and 5 treasure chests will deliver 25 free spins.
You can trigger more free spins during the round, so raise the Jolly Roger and scare your enemies into paying out during this round. The Free Spins game is by far the best part of Ghost Pirates and the best way to rack up big wins.
One more thing about the 243 Ways to Win feature. It is a rewarding way to play across pay lines because you simply have more choice and chances to find a winning combination. However, if you want, you can lower the number of ways to win in the settings to 3, 9, 27 or 81 bet ways.
Reel Rush (RTP: 97.0%, Medium to High variance)
The Reel Rush online slot can definitely be filed under unique, at least in terms of slot games. It is clear NetEnt has borrowed heavily from two hugely popular video games. We won't spoil which games just yet but take a look at the photo above and see if you can guess.
Ok, we have given you some time to guess which two popular video games serve as inspiration so let's discuss them. The background of this game is pure Super Mario, while there is no doubt there is an influence of Candy Crush in the jewel symbols.
Both games are among the most popular ever and are beloved by hundreds of millions of people. So, if NetEnt is going to copy a design these are certainly a good choice. Because of those influences, Reel Rush delivers a real punch of entertainment and looks spectacular, with plenty of colors splashed across the screen.
Reel Rush features 5 reels and 5 rows that look and feel different from a traditional video slot. It comes with a unique combination of row configuration and reels built on NetEnt's Way to Win feature. In the case of this game, there are impressive 3,125 ways to win this slot.
Sure, this game may lack a myriad of bonus features like other slots, but it makes up for it through exciting base game elements and fast-paced action. It is also worth noting the free spins round is a classic and a reason to come back to Reel Rush time and time again.
Wild Symbol: The wild on Reel Rush is a golden plate with the word wild written on it. When this symbol makes an appearance on the reels it will light up and substitute other icons to help form winning combinations.
Bonuses and Features
As we mentioned, there are no amazing bonuses on Reel Rush, but that's part of the beauty of NetEnt's Ways to Win feature. It makes the base game feel like one big bonus game. Through each spin, 13 symbols are displayed on the reels, with the remainder marked with an 'R'.
When spinning, each winning combination will result in two R symbols being scratched away, which will continue to happen with each subsequent win. The newer symbols that land on the reels, the chance of bigger and more frequent wins increases. Also, with each win, a row with six stars will light up one by one in the top left corner of the reels. If you get six stars the R symbols will be scratched away, and you will receive 8 free spins.
The reels will re-spin automatically after a win and the game will get faster and faster, bumping up the excitement. You could finally end up with the maximum 5×5 reel window with the 3,125 ways to win feature activated. This is the path for getting to that finale:
Normal Game – 45 ways to win
1st Free Respin – 135 ways to win
2nd Free Respin – 405 ways to win
3rd Free Respin – 675 ways to win
4th Free Respin – 1,125 ways to win
5th Free Respin – 1875 ways to win
Triggering the Free Spins round requires 5 consecutive wins, which will open 8 free spins (as mentioned above). We found that this is where it is possible to build some truly massive wins on Reel Rush. Getting there is a thrill and we can safely say this is one of the best video slot based games offered.
Lost Island (RTP: 96.5%, Medium to High variance)
Something is enticing and mysterious about a lost, uninhabited island. Having a place all to yourself, doing whatever you want and enjoying beaches, jungles, and warm seas all by yourself. Of course, there's always that chance you could find plenty of danger and maybe some long-buried treasure on your mysterious island.
That's the premise of Net Entertainment's classic video slot Lost Island, which allows you to be whisked off to a mysterious land of riches.
Net Entertainment has opted for a familiar 5 reels and 3 rows configuration, so most players will be very comfortable with this game. There are 20 pay lines in Lost Island, which are all fixed in place. This means for each bet you make you have to bet across all 20 lines and cannot customize them in any way.
Wild Symbol: The wild symbol in Lost Island is an open flower emanating a glowing purple light. Don't worry, it is easy to identify because it has the word wild written on the icon! As usual, it will replace any other symbol on the reels (apart from the scatter) to help form winning combinations. This wild symbol also comes with multipliers for each symbol level you hit (see details below).
Scatter Symbol: The scatter symbol is hard to miss considering it is a piece of jewelry with the word scatter written across the front of the icon. Landing three or more of these symbols anywhere on the reels will open up the Free Spins round.
Bonuses and Features
The wild icon can appear randomly anywhere on the reels during the base game and during the Free Spins bonus. At the top right corner of the reels, there is a Wild Multiplier, which is a strong feature of the Lost Island video slot. As the name suggests, it gives you a multiplier for certain numbers of wild symbols.
So, if you hit one wild symbol you will receive a 1x multiplier of the original bet. Three wild symbols are where it starts getting interesting as you will get a 3x multiplier for any winning combination made with these symbols. Finally, five wild symbols will deliver a lucrative 5x multiplier.
Secrets of Horus (RTP: 96.0% Medium to High Variance)
Ancient Egypt has proved a ripe tree for slot developers to pick succulent fruits from. There's something about the pharaohs, pyramids, and mummies that appeal to players so companies return to the Egyptian theme time after time.
The online slot world has indeed moved on considerably since the days when Secret of Horus was a new slot. Even NetEnt has returned to the Egyptian theme with newer and arguably better games, Pyramid: Quest for Immortality is a notable example.
However, despite that, Secret of Horus remains a favorite and is still plenty of fun to play. As an older slot, it is also very simple in terms of design and gameplay, making it perfect for newcomers or those looking for a relaxing experience.
As you find the Sphinx and mummy while wandering around pyramids, you will be doing so on 5 reels across 3 rows. There 20 pay lines in total and the good news is they are not fixed, which means you can customize them. NetEnt has gone towards fixed pay lines more often than not, so it is good to see the ability to adjust between 1 and 20 here.
Wild Symbol: You should check out the wild icon of this game, which is represented by a close up of Horus himself. When he appears, he will substitute any other symbol on the reels to help make a winning combination. The only exception to this replacing ability is the scatter symbol, which remains intact.
Scatter Symbol: A scarab beetle acts as the scatter symbol in Secrets of Horus. These payouts when hit and more than three will give players the free spins bonus. For example, landing five scatters will result in a payout 500 times the wager.
When the wild helps to make a winning combo, it will double any payouts. Because the wild symbol can occur on any reel, it can also land five times to launch the full game jackpot of 10,000 coins.
If you score three or more scarab scatters you will be awarded 15 free spins. Unfortunately, this is a fairly standard bonus and it is not possible to re-trigger free spins, although it does get a 3x multiplier against the original wager.
Thunderstruck II (RTP: 96.65%, Medium to High Variance)
There is no doubt about it, the Thunderstruck slot is not only one of the best video slots ever made but it is also one of the most popular. This online slot has been with us for a few years, but it is still a slot that players love to come back to, and there are plenty of reasons why. It is one of Microgaming's most successful online slot games.
The Thunderstruck slot whisks you away to another age, a time when Norse gods ruled the world, a place where mythology was king. As you would expect, the mighty Thor with his powerful hammer is the star of the Thunderstruck slot, and symbols to look out for are Thor's hammer, his mighty hand, and lightning striking.
Before we tell you about the features and symbols on the Thunderstruck slot, we want to tell you why this online slot is so popular amongst players. Simply put, the Thunderstruck slot has a reputation for paying out, and often, it is known for having rich reels that make it not only exciting but lucrative. As online slot fans, we are a simple breed, and when a slot engine shows that it wants to pay out regularly then it becomes a hit, the fact this slot ticks every other box is merely a bonus.
Wild Symbol Multiplier: The Wild Symbol on the Thunderstruck slot is the all-conquering Thor, who will appear and substitute for any other symbol to create winning outcomes. This Wild is a multiplier and the appearance of Thor to complete a winning combo will result in the subsequent payout being doubled from what it would have been.
Typically, this Wild Symbol will not substitute for the Scatter Symbol.
Scatter Symbol: When playing the Thunderstruck slot, the symbol you really want to see if the Ram Symbol which serves as this game's Scatter Symbol. Of course, this symbol can appear anywhere across the five reels and be effective and can help to form winning combinations if two or more appear.
To enter the Thunderstruck Free Spins Bonus Round, you will have to land 3 or more Ram Scatters anywhere on the reels.
Thunderstruck Free Spins Bonus Feature
The free spins game on the Thunderstruck slot is very good, it is fun to play and looks great, but what makes it really special is that it does yield high wins regularly. To trigger this round, you will need to land three or more Ram Scatter Symbols while playing on the regular slot reels.
When you enter the Thunderstruck Free Spins, Bonus Feature you will be presented with new reels and 15 completely free spins. The great thing about this feature is that every single win you get during the free spins feature is tripled while landing another three Ram Scatter Symbols will mean you get awarded a further 15 spins.
Jack and the Beanstalk (RTP: 97.1%, High variance)
As the name suggests, it is inspired by the Jack and the Beanstalk fairytale and is arguably a precursor to NetEnt's more recent Fairytale Legends series of games.
Most people are probably familiar with the classic English fairytale, Jack and the Beanstalk. First released as 'The Story of Jack Spriggins and the Enchanted Bean' in 1734. Jack was something of a folklore legend and has appeared in more than one story, but his time with the beanstalk is by far the most well-known.
In the story most know and love, Jack is a young boy living with his widowed mother and a single dairy cow. The family is poor, and their financial situation becomes dire when the cow stops providing milk. Jack decides to go to the market to sell the cow but instead accepts magic beans from an old man. Thinking the beans to be fake, the mother throws them to the ground in anger. From the beans, a giant beanstalk grows to the sky. Jack decides to climb the beanstalk and finds a castle full of riches.
Like many other NetEnt games, Jack and the Beanstalk follows the 5 reels and 20 pay lines template. Net Entertainment often makes its online slots as accessible as possible, and this game is no different.
Scatter Symbol: The scatter symbol on the Jack and the Beanstalk online slot is a treasure chest with glowing purple light inside. When landed three times anywhere on the reels, these symbols will open the free spins round.
Wild Symbol: As is often the case, the wild symbols of this slot is the game logo. Whenever you see the Jack and the Beanstalk logo on the reels, it will replace another symbol to help form winning combos.
This online slot is all about the Free Spin bonus… it's where the money is at. At a base level, the free spins bonus is fairly basic, giving you 10 free spins to begin. However, this video slot can get into a roll of triggering the free spins round (which can be re-triggered) and often we end up with 30x our initial bet, with 50x wins sprinkled across a session.
Not bad for 10 spins, but the excitement grows when you realize that those 10 spins are just the start of your adventure. It is possible to get extra wilds on the reels, all with free re-spins with them. By the time the bonus ends, you will get around 20 free spins in total.
Considering the fact Jack and the Beanstalk also allows for better wilds to stack and expand, the room for massive wins is definitely there. It is not out of the question to score a 300x win off an initial bet, while 1,000x multipliers are also possible.
Treasure Collection – When the Jack and the Beanstalk online slot launched in 2011, its Treasure Collection feature was unique and a highlight. It remains one of the best parts of the game today. During the free spins round, you will see Key symbols land on reel 5. Three of these symbols will stack the next wild to appear on the reels into 2 money bags.
Another 3 Key symbols (6 in total) will change more wilds into golden hens, while another 3 (9 in total) will change the next wilds into the golden harp. Through this game, you can rack up big wins and have plenty of fun and excitement along the way.
What About Low Variance Slots?
So, you've read all about high variance slots and have checked out some of the best online slots available. Does that mean you should completely ignore low variance slot games? Well, if you're a beginner and looking for a casual game, perhaps low variance slots may be worth looking at. However, they are definitely games you should play if you want to maintain your bankroll.
If you don't really take gambling seriously and just like playing online slots for fun, low variance slots are interesting. Of course, with low risk comes low rewards, but you will probably be excited by the regular payouts. If you want entertainment and to avoid hours without wins, low variance slots work. Just don't' expect big wins.
Certainly, you are much less likely to secure a massive win and most low variance slots don't have life-changing jackpots. These games also allow you to have longer playing sessions without having to have a large bankroll. Under most circumstances, you may walk away from a session with roughly the same money as you started with. Again, not ideal for gambling high rollers, but perfect for beginners or casual players.
The easiest way to know if an online slot is low variance is to check the paytable. Smaller wins will be available, and you'll see less won't have as much payout variation between 4 and 5 symbol combinations. Also, wins for 3 symbol combinations are often less than the max potential bet, meaning it can be counterintuitive to bet max each time.
FAQ
Are variance and volatility the same?
Many people use these terms synonymously, but there are some slight differences. Variance measures how often an online slot is likely to pay out, volatility measures how big wins are likely to be when they payout.
Is RTP important?
RTP can certainly be used to assess how much money a slot will return to you over a long time, but it does not measure how often a slot pays out and what size those wins are likely to be.
Should I play low variance online slots?
High variance slots payout bigger wins, but they don't land winning combinations as often. It is possible to go a long time with no wins and little action. High rollers accept this and are also willing to assume more risk. For casual slot players or beginners, the excitement and regular wins of low variance slots may be better.
Our Most Popular Slots Articles