What Are Pokies?
It's no secret that Aussies love gambling. People throughout the country can't get enough of visiting land-based casinos and hitting the tables, or playing pokies online. What makes gambling even more appealing for Aussies is the fact that winnings aren't taxed, since they're classed as being earned through luck, not work. The most common game by far that Aussies enjoy playing is the pokie. Known elsewhere as a 'slot machine' or just a 'slot', the pokie has become synonymous with Australian gambling.
So exactly what are pokies? They're casino games where there's an assortment of symbols displayed on a grid. You give them a spin and if enough matching symbols land in the right place, you win and receive a payout. There are three main types of pokie: early pokie machines, video pokie machines and online pokies.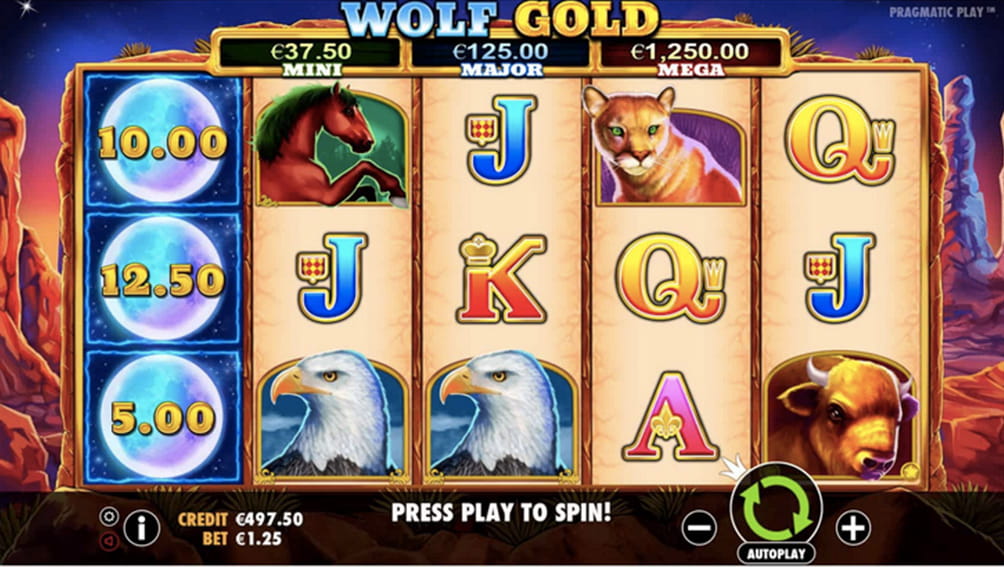 Pokie machines are gambling machines that have been played at a large number of land-based casinos and entertainment venues all throughout Australia. These were all the rage a few decades ago. They way they worked is straightforward: the symbols are displayed on strips attached to a large drum. To spin, you pull down a lever sticking out of the side of the machine.
Video pokie machines don't have a drum and lever. Instead, there's a video screen that displays the pokie. Simply use the game's computer interface to get your bet placed and spin. Everything's entirely digital, except for the large machine you sit at, of course.
Then there's online pokies. These are computer-generated versions of pokies that can be played on a wide range of devices, including computers and laptops, with many of them playable on smartphones and tablets too. Unlike video pokie machines, online pokies don't need a large machine to be played – so long as you have a compatible device with a steady internet connection, you can play pokies online.
How Online Pokies Work?
The way online pokies work is straightforward. As with other casino games, there are lots of different variants, but for this example we'll look at the standard pokie.
Most online pokies are played on a grid that has three rows and five columns, which are also known as 'reels'. Each position on the grid has a symbol on it. There are around a dozen or so different symbols that can appear. Most of them are standard symbols that can award you payouts, while there are usually one or two that have special effects.
First of all, you need to place your bet. There are a few different ways you can do this, depending on the pokie you're playing:
Some have a number of bet values you can choose from
For some, you have to choose a coin value that's multiplied by the number of paylines or a set amount to get your total bet value
For some, you adjust the number of paylines, the number of coins on each payline and the value of each coin, in order to get your total bet value
Once you've got your bet value set, simply hit the play button and the reels will spin. A new assortment of symbols will be present on the grid. Most pokies use paylines to determine wins. A payline is a line of symbols across the grid that covers one position per reel. To win, you need to have three or more matching symbols land on a payline. These symbols have to be on consecutive reels, starting with the reel on the far left, otherwise you won't win. Symbols have different payout rates and for each one, the more you land on a payline, the higher the payout is.
History Of Pokies In Australia
Australia is known for having hundreds of thousands of video pokie machines. These large gaming machines can be found all over the country and it's actually estimated that there's one for every 101 citizens. Roughly 40% of all adult Aussies are said to play pokies regularly and the average one spends AU$380 on pokies every year. While Aussies love visiting their local casino to play pokies, they also enjoy going online and playing digital pokies.
But, online casinos haven't always been around. In fact, it wasn't until the late 90s that the very first online casinos were launched. Before then, the only pokies that existed were physical gaming machines. These originated towards the end of the 19th century. Believe it or not, pokie machines were actually inspired by five-card poker machines. Back in 1891, a gaming machine with five drums was developed; you would pull a lever to spin the reels and if you got a good enough poker hand, you'd win a prize. This caught on and become widespread throughout New York, where it had been invented, and throughout the US and beyond.
Charles Fey took the five-card poker machine and adapted it, replacing the cards with symbols and reducing the number of drums from five to three. He created the very first 'slot' game and experienced a lot of success with it, despite the game being quite basic. Fast forward to 1953 and an Australian company called Aristocrat developed their own pokie machine and this paved the way for gambling to be legalised in New South Wales – it was effectively the start of the country's gambling industry. For a few decades, pokies didn't change much, though in the mid-80s video pokie machines were launched. These did away with large drums and used video screens instead. Games were able to become more advanced and introduce new features.
When the first online casinos launched in the late 90s, loads of pokies were released. Ever since then, pokies developed for the online market have become increasingly advanced not just in terms of their graphics and performance, but also their structure, payouts and features. The mid-00s saw mobile friendly pokies launch and towards the end of the 10s, a small number virtual reality pokies were released to the public.
The term 'pokie' caught on in Australia and refers to what people in most other countries would call a 'slot'. The reason Aussies call slots 'pokies' is most likely because of the fact that pokies were based on five-card poker games.
Types Of Online Pokie
What's great about online pokies is that there are so many of them. There are more than 300 companies, known as 'providers', that create pokies for the online market. Between them, they've released over 10,000 online pokies, many of which are readily available to play at Australian online casinos. A lot of the time, online casinos sort their pokies into three main categories. These are as follows:
Video Pokies. Most of the online pokies you'll find at Australian online casinos fall under this category. These are computer-generated pokies that are themed and usually come with a number of special features. The range of themes that video pokies can come in is huge and there's a large number of creatively designed features to keep gameplay interesting. These games tend to be quite advanced, especially the more recently released ones.
Progressive Jackpots. These are video pokies that don't have a fixed jackpot. Instead, the jackpot gets added to every time someone places a bet and it keeps on getting bigger and bigger until it's won. Once it's been won, it either resets to zero or a set amount, such as a thousand dollars or so. Some pokies share a progressive jackpot, while others have their own. The chances of winning the top prize are understandably slim, but winning isn't impossible. Some very lucky players have received huge payouts that have changed their lives thanks to striking it lucky on progressive jackpot pokies. In fact, a very small number of people have even become millionaires thanks to these pokies.
Classic Pokies. If you prefer simpler pokies that don't have too many special features getting in the way, classic pokies are worth checking out. These are designed to resemble the very earliest of pokie machines, albeit in digital form. They're usually played on a 3×3 grid and have symbols that themed after fruits, with other common symbols including things like bells, stars and the number 7.
Most Australian online casinos should offer all three main types of pokie. The typical casino has several hundred video pokies, along with a smaller number of classic pokies and progressive jackpots (usually no more than a few dozen of each).
A lot of the time, there are various sorting and filtering options available so you can quickly find pokies you want to play. Many casinos have a filter that lets you sort the pokies by provider. Some even let you filter them by theme, features and payouts.
Online Pokie RTP
RTP is a term that's commonly associated with online casino games. It stands for 'return to player' and is represented as a percentage, e.g. 96%. It refers to roughly what percentage of your bets over many, many turns of a game you should, in theory, be paid back on average.
There are two types of RTP: theoretical and actual. The theoretical RTP is the one that you'll see online listed in a pokie's paytable or mentioned in pokie reviews. It's a measure of your average long-term payout. Let's say you decide to play a pokie with an RTP of 96%. You won't receive exactly 96% of your money back on every spin, of course, though the more you play, the closer your average payout per spin will get to 96%.
The actual RTP refers to your payout on each individual spin or gaming session. Let's say you spend $10 on a single pokie and you end up with $20 in winnings. The actual RTP for this session would be 200% since you've been paid 200% of $10. Let's say you have another go but don't win anything – for this spin alone, the RTP would be 0%. If you spin and only receive half your total bet back, the RTP for that spin would be 50%. As you play, you'll get all sorts of actual RTPs for your individual spins.
Generally speaking, if you want to make money from online pokies, you should stick to the ones that have a high RTP. By doing this, you should receive more of your money back over many turns.
You may come across the term 'house edge'. This is the opposite of RTP. If a pokie has an RTP of 96%, its house edge is 4%. If you're looking to make a profit from online pokies and it's the house edge that's displayed, you should stick with pokies with the lowest house edge. Most of the time though, it's the RTP that you'll see displayed for online pokies.
Online Pokie Volatility
Volatility, or variance, is an important term that describes not only how often an online pokie should pay out, but roughly how big its payouts should be. There are three main levels of volatility:
Low Volatility. If a pokie has a low volatility, it should pay out smaller sums of money quite often. This type of pokie is recommended for beginners, anyone who's on a budget and anyone who doesn't really enjoy high-risk play.
Medium or Standard Volatility. Whenever you play a pokie with a medium volatility, you can expect a somewhat steady stream of smaller and mid-sized payouts, with larger wins coming round every so often. Medium volatility pokies are ideal for those who want some regular payouts but also want the chance to score some higher wins every once in a while.
High Volatility. A pokie with a high volatility won't pay out that often. Wins are rare, though when you do win, the payout should be fairly substantial. High volatility pokies are recommended for more experienced players who are prepared to take risks and have a larger budget to play with.
Most of the time, an online pokie's volatility is fixed and can't be changed. Volatility isn't usually mentioned in a pokie's paytable. Therefore, if you want to find out what it is you either have to play the pokie yourself or do a quick online search.
However, there are a handful of pokies that have different volatilities. Some have special features where the volatility is different from the base game. Rise Of Olympus by Play'n Go is a great example. Whenever you trigger the free spins feature, you have three options to choose from, each of which has a different volatility level. Go for fewer spins and the volatility will be higher with wins rarer but more valuable; go for more wins and the volatility will be lower with wins less valuable but more frequent.
Many online pokies by the provider Wazdan let you choose the volatility yourself. There's a button you can click on to cycle through the three volatility levels. You can change level as often as you like – you could even change it after every spin, if you so wish.
Glossary Of Online Pokie Terms
Below you'll find a comprehensive glossary that includes lots of common terms associated with online pokies. If you've wondered what are pokies' features and how do they work, have a read to find out.
All Ways Win. When playing all ways win pokies, there aren't any set paylines as such. To win, you simply need to land enough matching symbols on consecutive reels, starting with the leftmost one. The positions that the symbols are on don't matter. A pokie with a three-row, five-reel grid that uses the all ways win system has 243 ways you can win on every spin.
Autoplay. This is a special mode that most online pokies have available. It spins the reels for you a set number of times so you don't have to keep clicking every time you want to play. Many autoplay features also let you set up limits so you don't lose too much of your money.
Avalanche. Also known as a 'cascade' or 'tumble', this is a gameplay mechanic that has all winning symbols vanish from the grid. The empty gaps that they leave behind are then filled by symbols falling from above. This can result in more wins being produced. Sometimes, symbols drop down from above the reels so that the grid's full; sometimes, they don't so you can end up with an empty grid (having an empty grid usually triggers a special feature of some kind).
Bet. Also known as a 'wager' this is simply the money you're gambling with on one spin of the pokie's reels.
Bonus Round. This is any special round you get to play that has various rewards available, such as free spins or payouts.
Bonus Symbol. Any kind of symbol that can trigger a special feature for landing enough instances of the symbol on the grid.
Branded Pokie. A branded pokie is one that's themed after an IP, such as a movie, a TV show, a celebrity or a musical act. Many branded pokies are exceptionally well themed.
Cluster Pays. Some pokies don't use paylines to determine wins. Instead, they use a system called 'cluster pays'. These pokies are played on grid that are larger than normal and to win, you need to form clusters of matching symbols. The symbols must be touching horizontally or vertically and there must be a minimum number of symbols for it to count. The bigger the cluster, the bigger the payout.
Coins. The currency that many online pokies use. Some let you adjust the value of each coin, while others have coins worth a set amount of money.
Expanding Symbol. An expanding symbol is any sort of symbol that lands on the grid then expands to take over nearby positions. Most of the time, symbols expand vertically in either direction, though some can expand horizontally too.
Free Spins. Lots of online pokies reward you with some free spins whenever you land three or more scatter symbols anywhere on the reels. A lot of the time, the more scatters you land, the more free spins you'll receive. Sometimes, you can earn more free spins while using the ones you've already got.
Gamble. Many online pokies have a gamble feature that you can play following a win. If you decide to gamble, you'll get to make a 50/50 prediction – something like guessing the outcome of a coin flip or the colour of the next card to be drawn. Guess correctly to double your winnings. You can usually gamble a set number of times. After a win, you can collect your money or gamble again, though any incorrect guesses will result in all your winnings being forfeited.
Jackpot. This term refers to a pokie's highest possible payout.
Maximum Bet. The highest amount of money you can bet with on a single spin. Many online pokies have a 'Max Bet' button that sets the bet value to the highest amount possible.
Megaways. Developed by the Big Time Gaming, Megaways is an innovative gameplay mechanic where every reel can have between two and seven symbols on it on every spin. There are usually six reels and when all of them have seven symbols on them, the pokie has a huge 117,649 ways you can win.
Multiplier. Sometimes, a special feature such as a free spins round has a multiplier in effect. Win and your winnings are multiplied accordingly. Some pokies have symbols with multiplier values attached to them. If you win with a multiplier symbol, you win will be multiplied by whatever value's displayed on the symbol.
Payline. A line going across the grid that covers one position per reel. If you land enough matching symbols (usually at least three) on a payline on consecutive reels, you'll be paid so long as the payline's covered by your bet. Usually, paylines start at the left – this means that your chain of matching symbols has to start on the leftmost reel.
Paytable. The menu that lists all of the pokie's symbols and their payouts, along with paylines (if any) and special features.
Pick-Me Game. A mini-game that's played on a separate screen. You're presented with several options designed to match the pokie's theme. You get to pick a number of them to reveal prizes that usually include payouts.
Progressive Jackpot. Many online pokies have a progressive jackpot. This is a special type of jackpot that doesn't have an upper limit and grows whenever someone places a wager on the pokie. The more that's bet on the pokie, the more the progressive jackpot grows. It continues to grow until a very lucky player manages to win it.
Random Number Generator. A random number generator (RNG) is a type of software that's used in pokies and other online casino games to generate completely random sequences of numbers that determine a game's outcome. This ensures that games are fair and unbiased.
Reel. This term refers to a column on the grid. Usually, online video pokies have five reels, while classic pokies tend to have just three. You may come across pokies that have different numbers of reels, however.
Respin. A bonus feature where a number of symbols or full reels remain still while all other symbols and reels spin for free, giving you an extra chance to land a win.
Row. This is simply a horizontal line going across the grid. Most online video pokies have three rows, as do most classic pokies. A number of pokies have more rows.
RTP. This term refers to roughly how much of your bet, on average, you can expect a pokie or any other casino game to pay out over long-term play (i.e. hundreds or even thousands of turns). The higher the RTP, the better.
Scatter. A scatter usually triggers a pokie's free spins round whenever you land three or more anywhere on the grid. This symbol may also offer payouts. Scatters ignore paylines so to receive a scatter payout, you simply need to land the required number (usually at least three) anywhere to be paid.
Stacked Symbols. These are symbols that are stacked one on top of the other. Stacks are two or more positions high and can fill entire reels. Wilds can be stacked as well as standard symbols.
Sticky Wild. This is a wild symbol that remains where it is on the grid as other symbols spin. It usually appears during a free spins round and stays in place until the round's over.
Symbols. A pokie's symbols are the icons that you see taking up positions on the grid. You play the pokie by spinning the reels, which causes a new assortment of symbols to appear on screen. Symbols are designed to fit in with the pokie's theme.
Tournament. A competition where you play a certain pokie or select pokies to rack up winnings and earn points. By the end of the tournament, if you've done well enough you'll receive a share of the prize pool. The better you do, the bigger your prize.
Wild. Designed to give you a better chance of winning, a wild is a special type of symbol that can act as any paying symbol to help you win.
Win Both Ways. Most online pokies have paylines that run from left to right. Some use the win both ways system, which means that paylines run both from left to right and from right to left.
Winning Combination. Any line-up of symbols on the grid that counts as a win and results in you getting paid.
Top Australian Online Pokies
Starburst
Developed by NetEnt, Starburst is a bright, space-themed online pokie that's very quick and simple to play. It uses a standard grid with three rows and five reels, and it has 10 paylines that run in both directions. The RTP of this pokie is 96.06%, while its volatility is low – play for a while and you should bring in a decent number of small wins. The pokie's symbols include dazzling coloured jewels, along with a red number 7 and a gold BAR. The most important one is the rainbow wild. Whenever this lands on reel 2, 3 or 4, it expands to fill the entire reel and locks in place while you're given a respin. If you're lucky enough, you could end up earning three respins in a row!
Wolf Gold
Set out in the wild plains of North America, Wolf Gold is a well presented medium volatility online pokie from the provider Pragmatic Play. What makes it stand out from others is that it has not one, but three progressive jackpots that can be won. Look out for full moon symbols, as these can trigger a special bonus round where cash payouts can be won, along with one of the progressive jackpots if you're lucky enough. The wolf is the wild, while the canyon is the scatter. Land three scatters to start the free spins round, which has extra large 3×3 symbols on reels 2, 3 and 4. The pokie's RTP is set at 96.01%.
Mega Moolah
This is a pokie that needs no introduction. Mega Moolah is a hugely popular progressive jackpot pokie from the provider Microgaming that's known for paying out many of the largest cash prizes ever. Numerous records have been set thanks to this pokie's progressive jackpot wins and a number of players have become millionaires all thanks to this one pokie. It has a medium volatility and a rather low RTP of 88.12%. The theme is the African wilderness and the graphics are designed in a cartoon style. There's a free spins round where all wins are trebled and a wild that doubles all wins it helps create. The progressive jackpot bonus round is triggered at random. Spin a wheel to win one of four progressive jackpots – bear in mind there's only a 1/20 chance of winning the biggest one.
7s To Burn
What makes 7s To Burn stand out from the others on the list is the fact that it's a classic pokie. Developed by Barcrest, it's played on a 3×3 grid and has very simple gameplay with an RTP of 95.1% and a medium volatility. The symbols include things commonly seen on fruit machines such as fruits, bells, stars and bars. During the base game, the flaming double 7 symbol substitutes for the standard double 7 symbol only. However, if you decide to purchase five Hi Roller spins, you'll get five spins where the double 7 wild substitutes for all of the pokie's symbols, improving your chances of winning.
Total Overdrive
Featuring cool, neon-style graphics, Total Overdrive is a visually stunning online pokie from the provider BetSoft. Like 7s To Burn, it uses a 3×3 grid, though it does have a few more special features. Land consecutive wins and you'll increase the value of the multiplier, which can reach as high as x10! Also, whenever you win there's a chance of a sticky wild multiplier. This special symbol stays in place for eight spins and its multiplier increases on every spin, even ones that don't produce any wins. Should you land three wilds, you'll be rewarded with a payout worth a huge 50x your bet. Total Overdrive's RTP is a very high 96.92% and its volatility is medium.
Bonanza
This innovative pokie from Big Time Gaming, a provider based in Australia no less, was the first to use the Megaways system. Every time you spin the reels of this mining-themed pokie, each of the six reels can have up to seven symbols on it. The number of ways you can win on each spin is displayed above the reels – on most spins, you should have thousands if not tens of thousands of ways to win. Reactions cause all winning symbols to vanish and be replaced by symbols falling down from above. The pokie has a wild and a free spins round where consecutive reactions earn bigger multipliers. The volatility of this pokie is high and its RTP is 96%.
Wonder Woods
Set in an enchanted woodland that comes alive at night with dazzling lights, Wonder Woods is a medium volatility pokie from the provider JustForTheWin. It has an RTP of 96.03% and is played on a grid that has three rows, five reels and 20 paylines. Look out for Mystery Symbols that can turn into any standard symbol or wild. Landing three, four or five scatters gives you 8, 10 or 12 free spins respectively. While using free spins, all Mystery Symbols are sticky – if they fill a reel, they all turn into wilds, giving you a fully wild reel that can boost your chances of winning.
Rich Wilde And The Book Of Dead
Themed after Egypt, Rich Wilde And The Book Of Dead is an adventurous online pokie that follows an intrepid explorer, Rich Wilde, as he attempts to discover lost ancient Egyptian treasures. The pokie's highly volatile and has an RTP of 94.25%. It's played on a three-row, five-reel grid and has 10 paylines. The pokie's most important symbol is the Book of Dead – not only does it offer scatter payouts, it also acts as a wild and triggers the free spins feature. Before the free spins start, one standard symbol is chosen at random – whenever this lands, it expands to fill the reel it's on.
Book Of Madness Respins Of Amun-Re
This is a horror-themed online pokie from Gamomat that features an assortment of unsettling symbols, including a bloodthirsty werewolf and a bloodied zombie nurse. The pokie combines the theme of a haunted asylum with an Egyptian-themed bonus round, the respins feature. Landing five bonus symbols gives you respins. You keep on getting respins with only bonus symbols appearing until you go three spins without new symbols landing. Once the feature's over, the value of all the bonus symbols is added up and paid out to you – there are several jackpot prizes that can be won here. The pokie also has a free spins round and a gamble feature. Its RTP is 96.16%, while its volatility is high.
Space Stallion
What's so great about this particular online pokie is that it merges two themes together very well indeed. The setting is a futuristic-looking western-style town. As you spin the reels of this pokie, you'll no doubt appreciate how the sci-fi and western themes have been blended together. This pokie from StakeLogic has a medium volatility and an RTP of 96.1%. There's a gamble feature that gives you the chance to double or even quadruple your winnings and there's a free spins round you can trigger, with eight free spins rewarded. The extra large 2×2 space stallion symbol turns wild whenever there's another wild in view. During the free spins round, once it lands it keeps moving around the grid on every spin until the round's over.
Summary
Pokies are rather straightforward casino games that are very popular throughout Australia. They're entirely based on luck, so there's no strategy or decision-making involved when playing and there's nothing you can do to affect the outcome. What many people love about pokies is that they're so diverse as they come with all sorts of imaginative themes and exciting gameplay features. If you like the sound of online pokies, you'll find loads of reliable and safe Australian online casinos where these games can be played. Start by playing some of the top online pokies on our list, or have a go at some that catch your eye. You're sure to have loads of fun playing pokies online, so get started!
Our Most Popular Slots Articles