The Complete Guide to Slot Volatility 2021
In casino slots, slot volatility plays an extremely dynamic role, and more and more casino gamers have been inquiring about what does volatility means in slots. Knowing that players like you have been looking for similar answers, we thought of giving you a full update about the same.
For those who often read slot reviews, you might have come across slot volatility term quite often and might have wondered what that stands for. The word volatility in the world of slots means variance in the slot games. However, volatility overall means how risky a game is. So, when someone uses the term slot volatility, they are talking about the risk of losing money.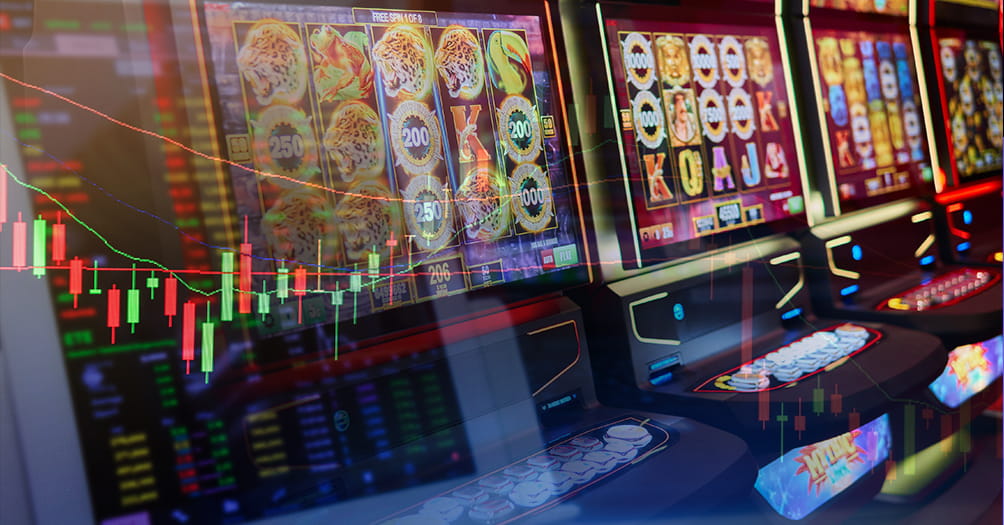 Slot volatility simply mean how a person is going to end a playing session. It also influences how much a player would win once the game gets over. Now, there are three levels of volatility. The levels are usually referred to as low, medium, and finally high. This is what we are going to talk about here and explain to you all the levels of slot volatility.
Meaning of slot volatility, and which one should you go for?
It is not difficult to predict that most people would think that low risk slots would mean more payment towards the end. But that's where you are wrong. If that would have been the case, then each slot game would have had low risk slots, and we would be interested in low volatility slots only. No one would be talking about high volatility slots at all.
Now low volatility slots do pay you well, but the jackpots that you get to win are quite low in terms of high volatility slots. The higher the risk you are ready to take, the bigger the reward becomes. Low slots can pay you in more frequency when you compare it with high slots.
What type of slot would you like to go ahead with will mostly depend on the kind of outcome you are going for! Along with that, another factor that will affect your choice is how much you can afford. After all, the players would like to double the money they currently have.
Low volatility slots
In simple language, low volatility slots are those that will give you frequent pay and are considered to be the highest return to pay (RTP) slots. The pay-outs that you will be getting will be generally small; however, they can occur after every five spin or so. The rewards that you will get in low volatility slots game are usually that which lets you keep playing. And if you can earn decent enough, you will end up making the money that you initially started with.
Since, low volatility slots come along with lesser risks to no risks at all, the jackpots are very less when compared to best high volatility slots. So, there is a smaller chance of earning something very huge, but then you don't have any risks of losing an enormous amount either. While playing low volatility slots, if you make 25% more than the amount that you started with, then you have done pretty well.
Low volatility slots are suitable for those who don't want to spend a lot of money on slot games and also don't want to be playing for a longer time. If you want to earn more rewards, you will have to try a medium or higher volatility slot.
Medium Volatility Slots
As the name suggests, medium volatility slots will have medium risks. This means that players will get both, which are enough pay-outs that will enable you to keep playing the slots game and also let you win big rewards as well. They are not like low volatility slots where players get paid frequently, but they are not as slow as high volatility slots as well.
You should see a noticeable win coming after every 20 spins. This slot is ideal for those who have enough budget to keep on playing the slot game. Piggy Riches is an excellent example of the medium volatility slot game. Sometimes this type of slot can become quite frustrating because it is just in the middle.
If you are bored with low volatility slots, medium volatility slots would be better for you because it gives you a good amount of excitement to keep going without risking a lot of money.
High Volatility Slots
Now we have come to the final slot type, and that is the high volatility slots, which means it will include a higher amount of risks. Some of the highest volatility slots available right now are Bonanza, Dead or Alive, White Rabbit, Extra Chilli, and White King, to name a few.
If you are going for the best high volatility slots, then you are promised a mammoth of jackpots. The only disappointment is that they come at a high price. It means you will have to spend a hefty amount for a prize that comes once a while. Therefore, the risk is a lot higher than medium or low volatility slots.
In these types of slot games, you might end up spinning for a long time without any sign of reward, which can become nerve-wracking. But when the game starts to pour, it pours uncontrollably. If you have a bigger bankroll, then you may want to go with high volatility slots because you will need a good amount of money to keep spinning and waiting for the big bonus.
Readers may note that high volatility slots don't always pay big rewards; sometimes, the award is as low as you may get in low volatility slots. The only difference between the earnings of low variant is that the later doesn't have any scope for high jackpot.
Wrapping up
There is no exact way to tell you which slot volatility you should go for because each has its advantages and disadvantages. Everything will depend on how much you can afford and how dedicated you are towards the game. Just remember the main difference between each of the variants and choose the one that suits you the most. 
Our Most Popular Slots Articles